Our high-quality, Alaskan-caught seafood sampler is now available to be shipped directly from us to your doorstep.
These direct orders will only be offered periodically throughout the year.
If you would like to order a larger quantity of fish or set up a custom order, please contact us directly.
 * Due to the Covid 19 pandemic, shipping rates are higher than normal.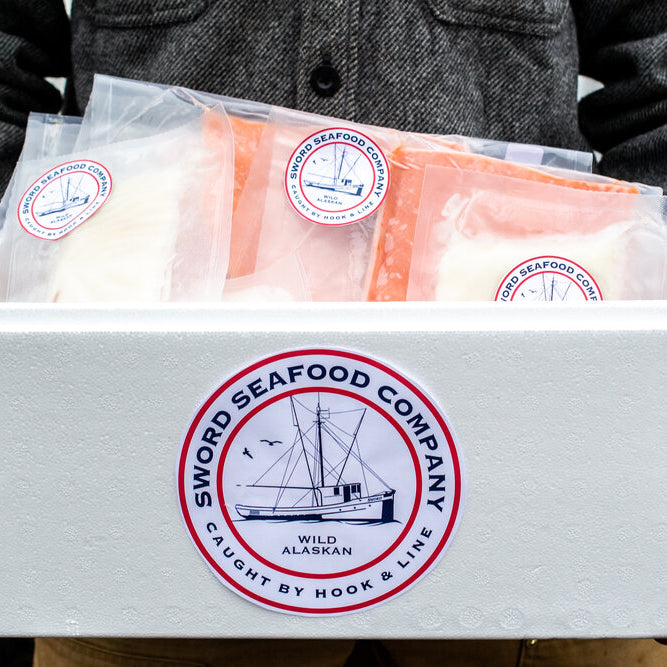 Captain Caven's Seafood Sampler Box
This 10 lb box contains approximately 5 lbs of our thick, flaky halibut and approximately 5 lbs of our rich, flavorful coho salmon. It is hand packed by our crew and sent to you frozen via FedEx shipping. *Shipping will be calculated at checkout.